Our Locations
MALTA
Panlegis (Malta) Ltd
137, Spinola Rd
St Julians STJ3011
MALTA

UK
Panlegis
Stron House
100 Pall Mall
London SW1Y 5EA
UK
Contact Information
PANLEGIS is streamlining the formation business. Our unique technology makes it possible for us to form companies within hours. Our servers automatically generate the correct Memorandum and Articles of association for your company and in your jurisdiction – reducing cost and eliminating the errors often associated with legal clerks filling in templates manually.
Most of our clients prefer to do business with us online or by the phone. The Internet has changed the way most people do business, and the advantages this offer is a cornerstone in our business philosophy.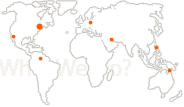 If you prefer to discuss your requirements face to face, you are welcome to visit our offices in Malta.
To arrange a meeting, please contact us on +356 20104142. Before the meeting it is important for us to have an understanding of your requirements in order for us to allocate the right experts to your case.
National service numbers
If you have country spesific questions or simply prefer to speak to someone in your own language, please contact us on one of the following national service numbers:
| | |
| --- | --- |
| NORWAY | 02435 |
| SWEDEN | 08 4000 6200 |
| GERMANY | 40 80 90 81 474 |
| MALTA | 20104142 |
Contact Form
PANLEGIS is Europe's leading formation agent - forming more than 12 000 companies a year and offering services ranging from Registered Office to advanced tax advice.
To learn more about our services or arrange a meeting, you can fill in the contact form below. A case handler will revert as soon as possible.
How to Meet Us
Malta
To arrange a meeting at our Malta Office, please call +356 20104142. The Malta Office is open every weekday 09:00 - 17:30.
London
Our London Service Centre handles larger clients and is open only after prior arrangement. Please contact us for more information.